with Roasted Red Pepper Almond Sauce
Medium-firm, nutty fish with a Spanish comfort sauce of tomato, roasted red peppers, almonds, fresh parsley, olive oil, and a dash of lemon.
Our Striped Bass is a premium white fish high in omega-3 fatty acids and prized for its sweet, mild flavor and firm texture. Known in the wild as rock fish or stripers, they are large fish with black stripes running along their silvery metallic sides. Our fish are true Striped Bass that are farm-raised in the open ocean, giving them the distinctive flavor of a wild fish without the high levels of mercury or PCBs.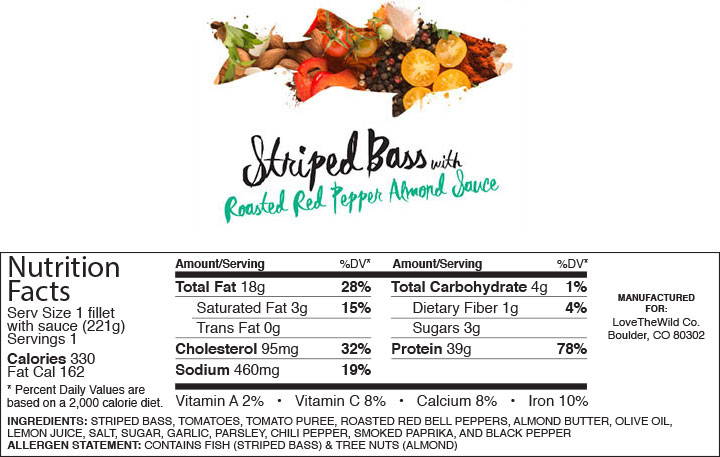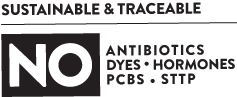 Striped Bass
with Roasted Red Pepper Almond Sauce
DO NOT THAW. COOK FROZEN.
PREHEAT OVEN OR TOASTER OVEN TO 400 F AND GRAB A BAKING SHEET.