with Cajun Cream
Subtle, white fish and a creamy tomato sauce with earthy flavors of the deep south: smoked paprika, oregano, and cayenne pepper.
Redfish, also known as red drum, is a popular sporting fish that tastes similar to red snapper and is found on the Atlantic coast from the Maine to Brazil. They are named for the drumming sound they make during mating season and they have a black spot near their tail which helps fool predators into attacking their tail instead of their head. They are prized for their mild, sweet flavor and firm moist flakes that pair incredibly well with cajun spices. Once overfished to the point of near extinction, aquaculture farms have brought Redfish back to our tables.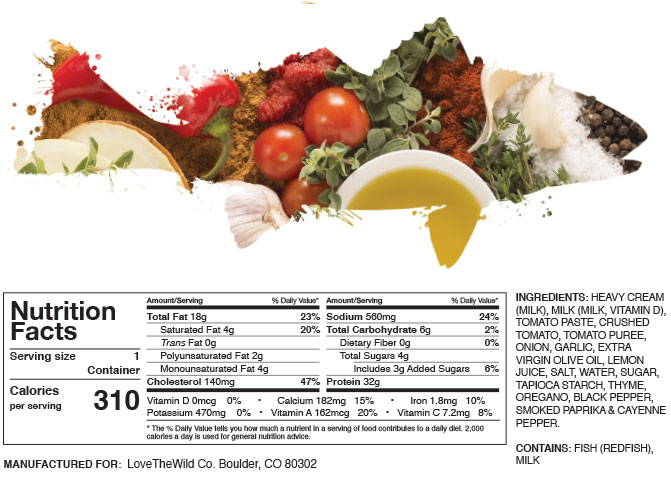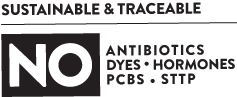 Redfish
with Cajun Cream
DO NOT THAW. COOK FROZEN.
PREHEAT OVEN OR TOASTER OVEN TO 400 F AND GRAB A BAKING SHEET.