Flaky, tender pink fish and Cuban salsa made with fresh garlic, herbs, and kale; finished with a splash of white wine.
Red Trout has a similar taste, appearance, and texture to Salmon, making it a fan favorite! Our Red Trout is responsibly farm-raised in fast-moving channels of fresh spring water. It gets its flavorful, delicate, pink flesh from the tiny crustaceans in its feed – no artificial colors here!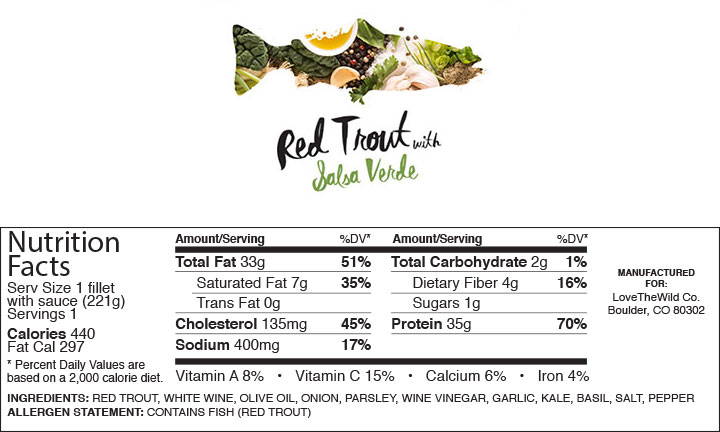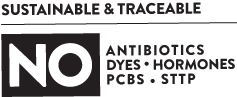 RED TROUT
with Salsa Verde
DO NOT THAW. COOK FROZEN.
PREHEAT OVEN OR TOASTER OVEN TO 400 F AND GRAB A BAKING SHEET.