with Mango Sriracha Chutney
Medium-textured, buttery fish with a sweet/hot chutney that evokes the sunny Caribbean: luscious mango, bright citrus, savory garlic, and warm chilies.
Often called Asian Seabass, Barramundi has a meaty texture, mild flavor, and contains the most omega-3s out of any common whitefish. We buy ours from our friend Josh, whose open-ocean Barramundi farm in Vietnam is the first and only to earn Monterey Bay Seafood Watch's "Best Choice" rating. He is a true pioneer in responsible aquaculture; raising the cleanest, healthiest fish you can buy, while providing local workers living wages, full benefits, and meaningful work.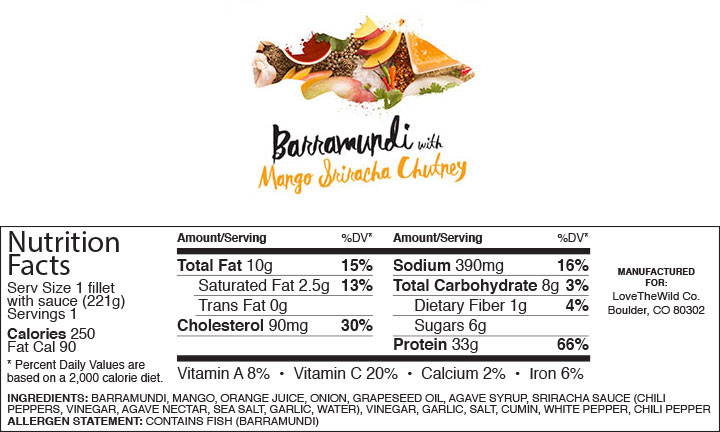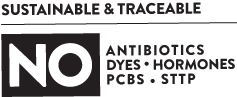 Barramundi
with Mango Sriracha Chutney
DO NOT THAW. COOK FROZEN.
PREHEAT OVEN OR TOASTER OVEN TO 400 F AND GRAB A BAKING SHEET.